The New Science of Security: Awareness and Response Coordination Technology
SDM, Published Feb. 20By Nancy Islas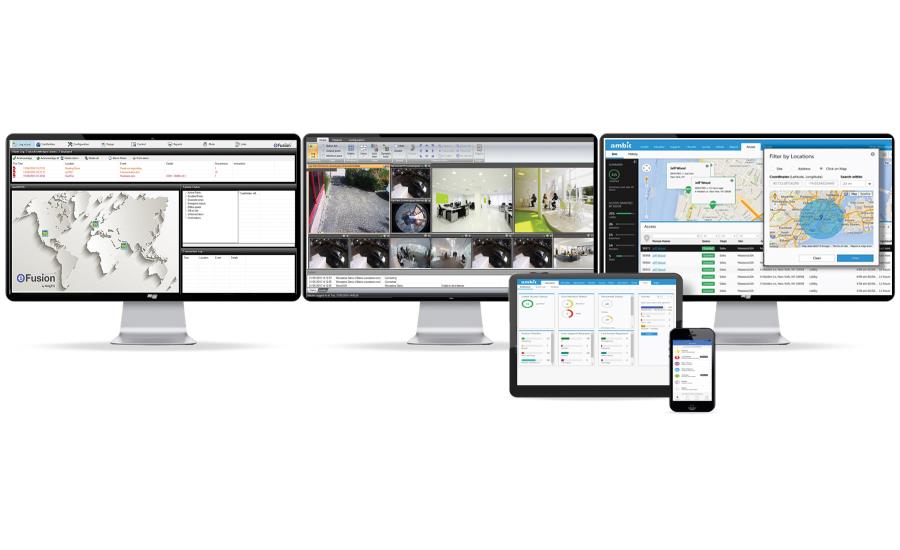 The New Science of Security: Awareness and Response Coordination Technology
Focus in the enterprise continues to intensify as security professionals look to implement more powerful control solutions capable of handling otherwise disparate system technologies on one unified, easily managed platform.
With the proliferation of advanced physical security information management (PSIM), video management systems (VMS) and access control solutions, personnel notification systems, and external [e.g. first responder] communication systems, the need has arisen for a single platform that can accommodate all of the mission critical awareness and communications capabilities necessary to provide a comprehensive solution.
This market demand has driven the creation of a new, more powerful, integrated management platform defined as an awareness and response coordination system. This new solution category embraces the advancements of today's leading PSIM, VMS, access control, and communications solutions, effectively leveraging years of R&D, implementation trials and software evolution, combined with extensive communications capabilities among security management, internal personnel, law enforcement/first responders and other external stakeholders. The resulting solution combines "systems intelligence" and "human intelligence" and predictive analysis to deliver new levels of awareness, early action and response management.
Awareness and response coordination technology combines otherwise disparate physical security, communications, business intelligence and data integration capabilities onto a single platform. The aggregation of these systems expands their individual capabilities well beyond traditionally integrated solutions. With this technology, security and operations management can achieve higher levels of intelligence, allowing them to coordinate the activities of first responders and the people they are protecting with the information they need to know in the event of an emergency.
In addition to dramatically improving overall safety and security, new awareness and response coordination solutions can increase users' return on investment (ROI) with lower total cost of ownership (TCO) by eliminating the need to rip and replace legacy systems and infrastructure. In addition to monitoring and recording multiple data sources from surveillance, access and other security and facility operations systems, the powerful enterprise platform unifies otherwise disparate system technologies with the added benefit of communications using everyday cellphones and tablets.
This new solution category provides users with numerous benefits beyond the physical aspect of meshing systems together. Perhaps the most significant benefit is in its ability to help provide total situational awareness, improving overall security operations, and providing multiple sources of data for business intelligence applications across the enterprise. The ability to quickly identify abnormalities and/or evolving incidents also provides users with the ability to take early action, allowing organizations to deal with issues when they're small — before they become large and costly. Having two-way communications with real-time event notification on a unified system management and control dashboard also results in faster response times to unfolding events by keeping first responders, users and security management in touch with one another.
Resellers across all technology sectors often resist adopting new technologies, especially those that are termed disruptive. In this instance, the disruptive nature of new awareness and response coordination solutions provides security integrators with several distinct advantages. From a true systems perspective, it allows integrators to provide users with increased functionality, better system management and improved personnel workflows employing legacy systems. As a result, users can capitalize on their existing investments in hardware and software while introducing new levels of performance. These systems are also modular, allowing integrators to sell the capabilities a la carte. It's a strong selling proposition for integrators, which opens new avenues for revenue with current and new customers managing large-scale operations that transcend the initial deployment of the awareness and response coordination solution to include future scalability and maintenance.
Virtualizing various security, surveillance, access and communications systems on a single software-driven control and management platform also reduces installation overhead, which translates into increased profitability. It's a great combination of attributes for integrators looking to take their business to the next level. This is the new science of security that will continue to define new system and business models for integrators and end-users alike.